Subway stations are busy areas that require high levels of safety and security. In order to enhance these aspects, use of white opaque laminated glass walls has become increasingly popular. This type of glass offers a number of benefits that make it an ideal choice for subway station designs.
One of the main advantages of using 8mm+ 8mm white opaque laminated glass walls is its strength and durability. This type of glass has a high resistance to impact, making it difficult to break or shatter. This is especially important in busy subway stations where heavy foot traffic and potential vandalism can pose a risk to passengers and property. Additionally, the white opaque finish matches well with a variety of design styles, making it a versatile choice for subway architects and designers.
Overall, the 8mm+8mm white opaque laminated glass wall should be a serious consideration for any subway station looking to elevate its safety and design.
How to produce 8mm+8mm white opaque laminated glass?
Silkscreen printing:
Heat and sinter the ink to "burn" the white opaque ink onto the glass to fix the image and get a white opaque decorative pattern (between 480 ° C to 520 ° C.). The image screen printing on the wall glass can be precise, and transparency is adjustable.
Lamination:
Using one panel of 8mm silkscreen printing glass and one pane of 8mm clear glass laminated by 1.52mmPVB interlayer, the laminated process undergoes a high temperature and high-pressure autoclave for over 6 hours. After the laminating process, the bonding between the silkscreen printing glass and the PVB will be permanently together.
White opaque laminated glass wall systems can also produce patterns that are transparent, translucent, or fully opaque, depending on the colors and patterns specified by the customer. Which are easier to clean, less prone to staining, and able to hold up under more thermal and mechanical stress.
These properties make white opaque laminated glass wall systems the best choice for underground subway stations.
Benefits of using white laminated glass in subway stations
Subway stations have increasingly become busier, and with the daily traffic of people comes the crucial need for enhanced safety measures. The use of white laminated glass walls is gaining popularity as a solution that offers numerous benefits to subway stations.
Additionally, laminated glass walls offer excellent insulation, which aids in maintaining consistent climatic conditions within the subway. These partitions also enhance the aesthetics of subway stations, making them pleasing to the eye. Overall, the use of laminated glass walls in subway stations is an excellent way to satisfy safety, security, and aesthetic requirements.
By choosing a silkscreen printing white laminated glass wall system, you have a durable and long-lasting structure that will keep its look and form for years on end.
Super Safe
The laminated glass is also exceptionally durable and offers resistance to break-ins and vandalism. When the laminated wall glass is attacked by the outside, due to the strong toughness of the PVB interlayer, it can absorb and weaken a large amount of impact energy, so it is difficult to penetrate. Even if the glass is broken, the broken pieces will shatter into small particles with obtuse angles and then adhere to the PVB interlayer, therefore, it will not harm people. This feature ensures that subway stations remain secure places
Good Decoration
Advances in technology for screen printing on glass enable varied decoration styles, enhance the aesthetics of subway stations, make them pleasing to the eye, and give laminated glass wall systems a more modern look and feel.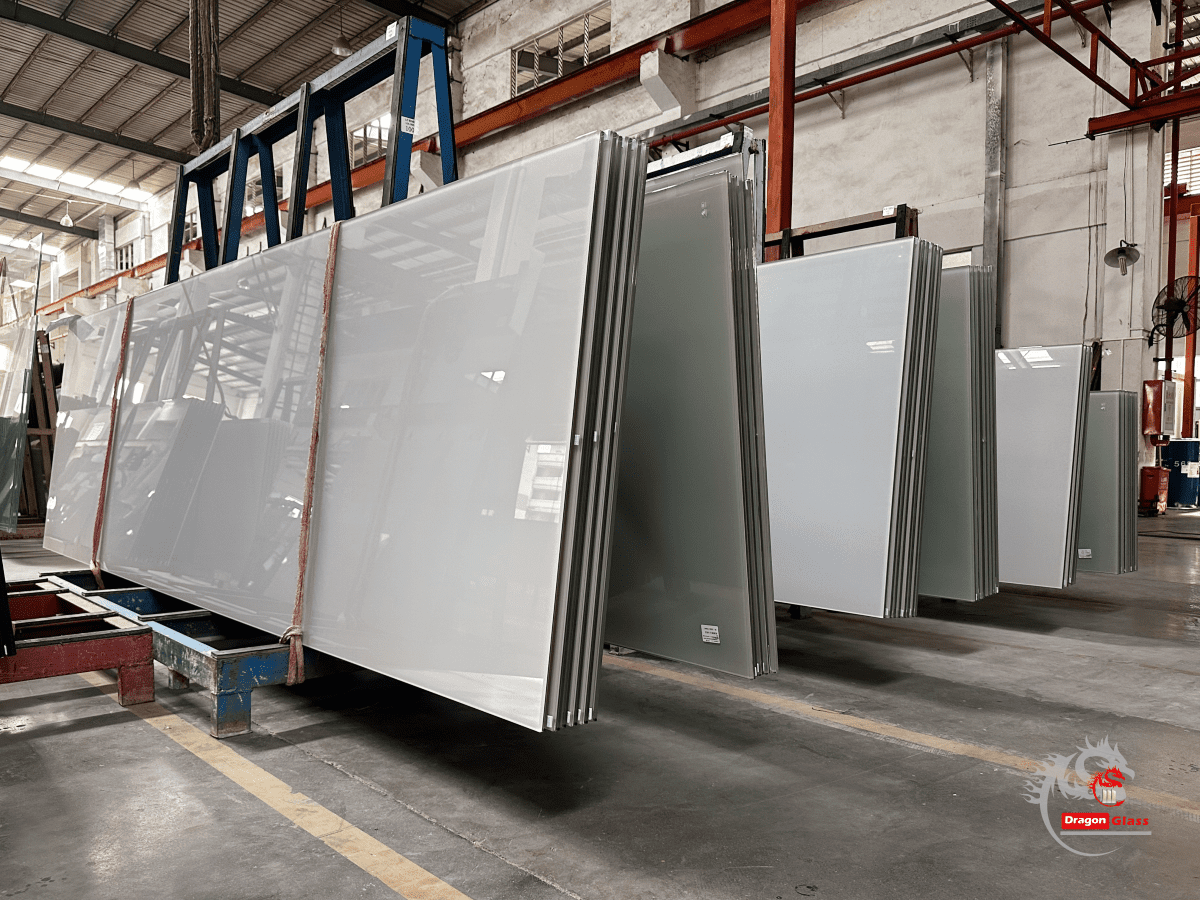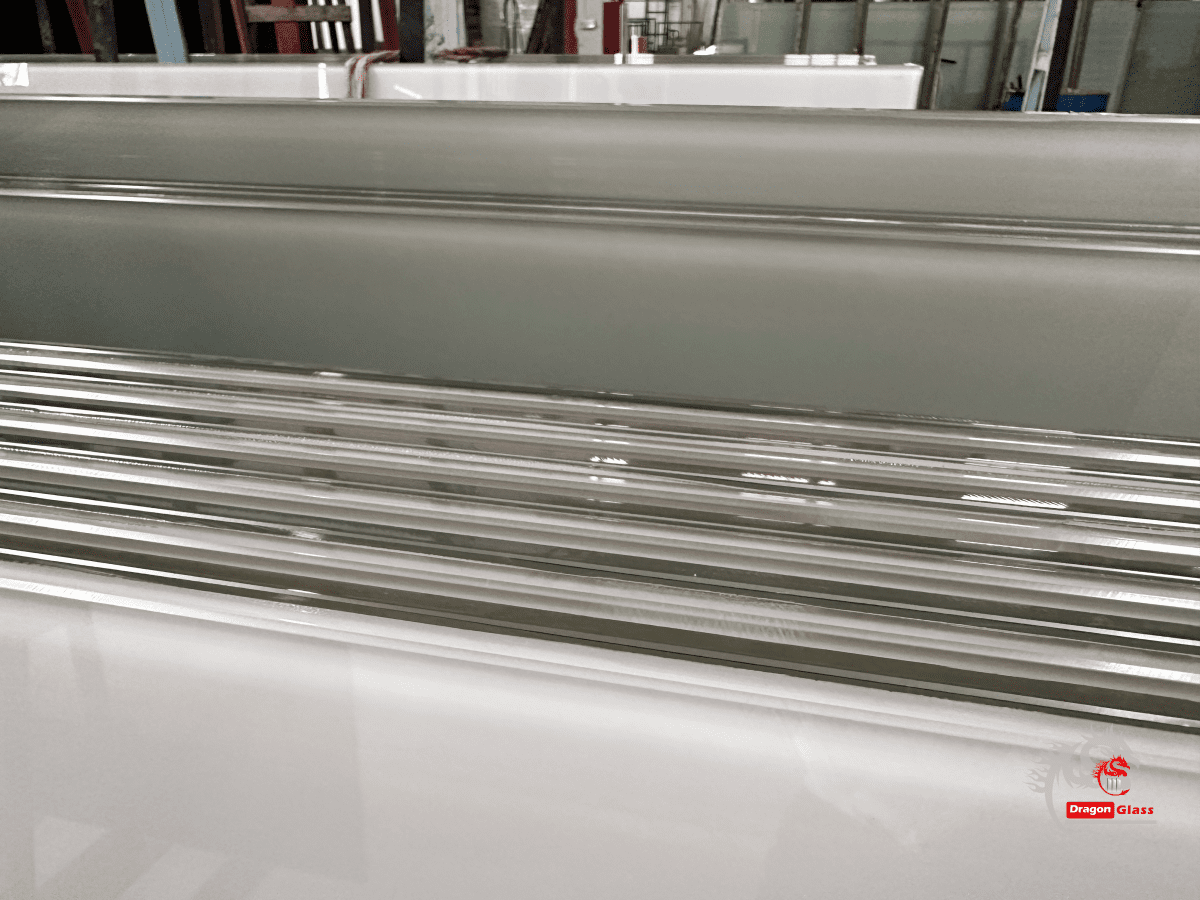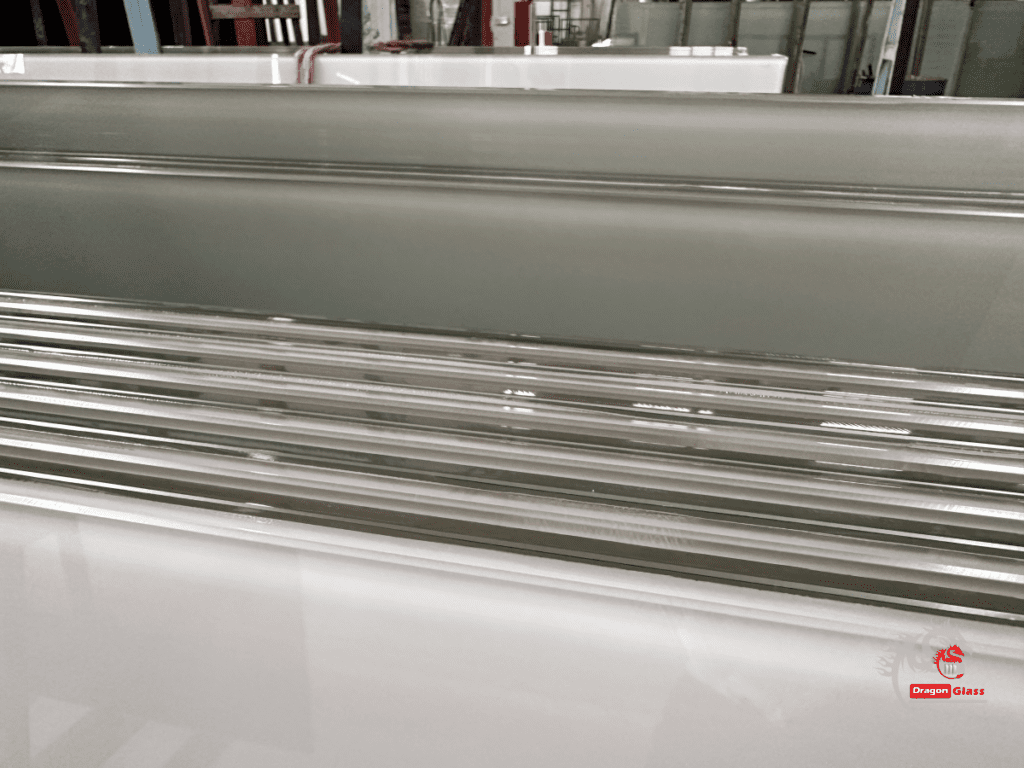 High quality & Last Longer
Our white laminated glass wall systems have acidic and moisture-resistant features that can preserve the colors for decades. With consistent quality over long-term use.
Soundproof
PVB interlayer has excellent noise absorption and sound insulation, ensuring that passengers can have a quiet and comfortable experience while traveling. Additionally, a white laminated glass wall reduces the impact of outside noise on the interior space for better protection against external disturbances
Specifications:
◾Production name: 8mm+1.52PVB+mm silkscreen printing glass wall systems
◾Glass thickness: 17.52mm
◾Glass color: Clear, low iron, bronze, blue, green, grey, etc;
◾Ink color: Red, orange, green, blue, black, white, etc
◾Pattern: Dot, bar, full screen, gradient, other patterns per requirement;
◾Max size: 2440*3660mm;
◾Process: Cutting, edging,silk-screen printing, tempering, laminating, packing, etc;
◾Quality: CE/ASTM/AS/ISO9001/BS/CE;
◾Packing: Strong plywood crates;
◾Capacity: 1000SQM/day;
◾Production time: 10~15 days
Quality:
✪ Subject to BS
✪ Subject to AS
✪ Subject to ASTM
✪ Subject to CE
✪ Subject to ISO9001
Applications: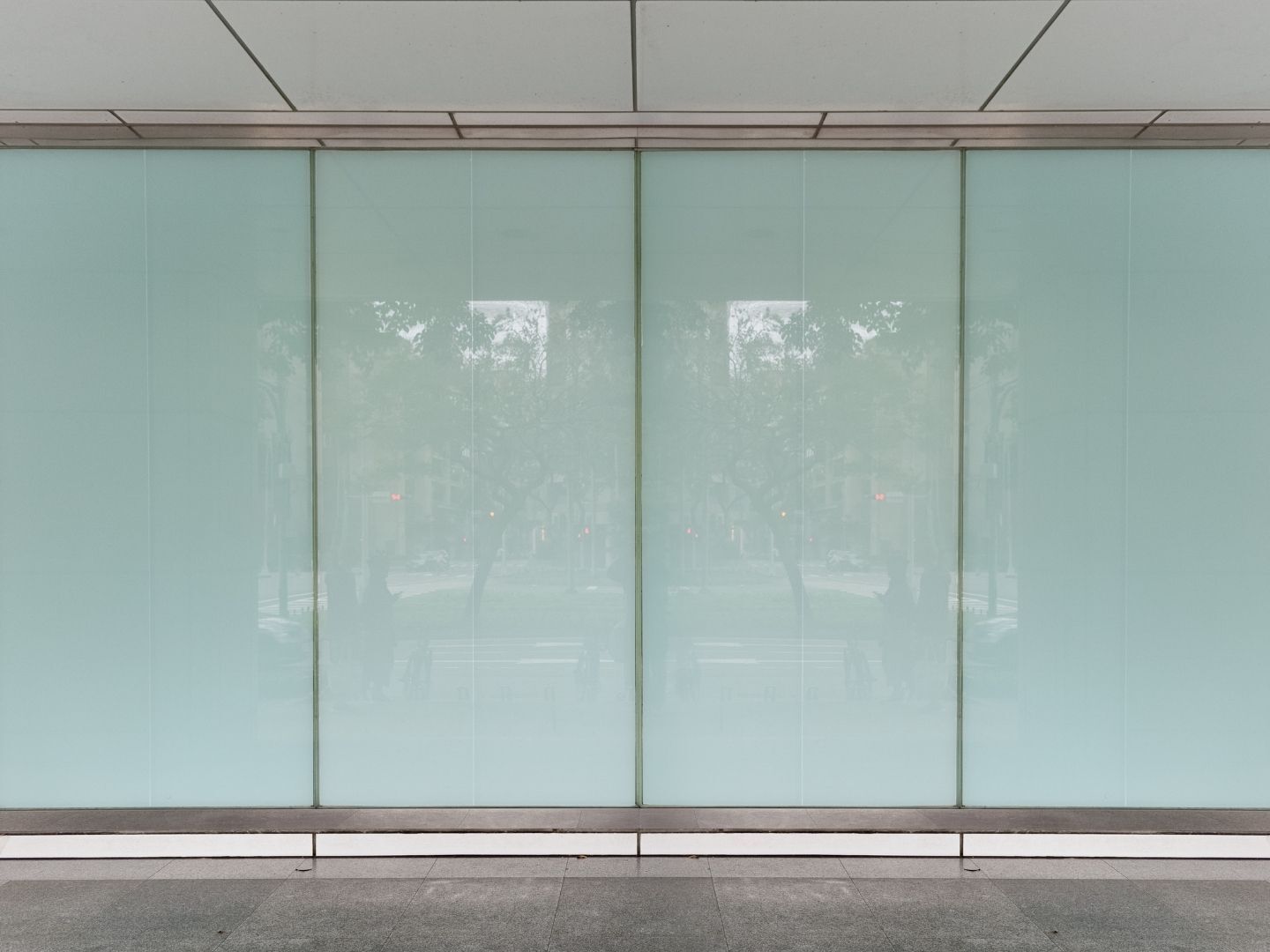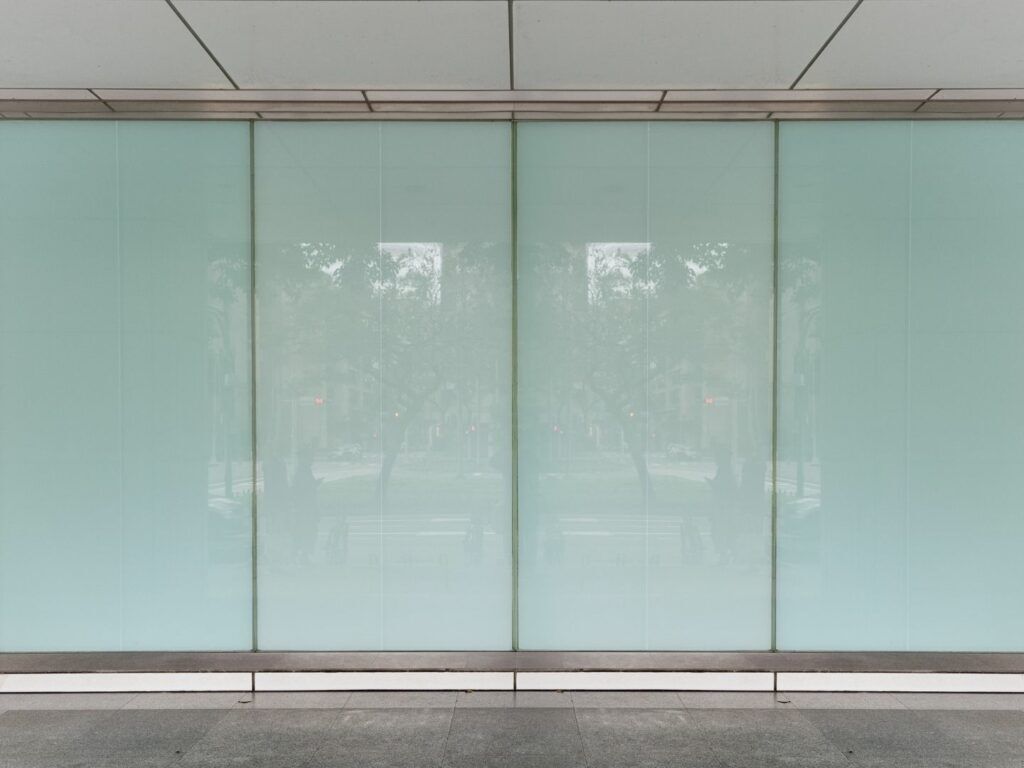 Production details: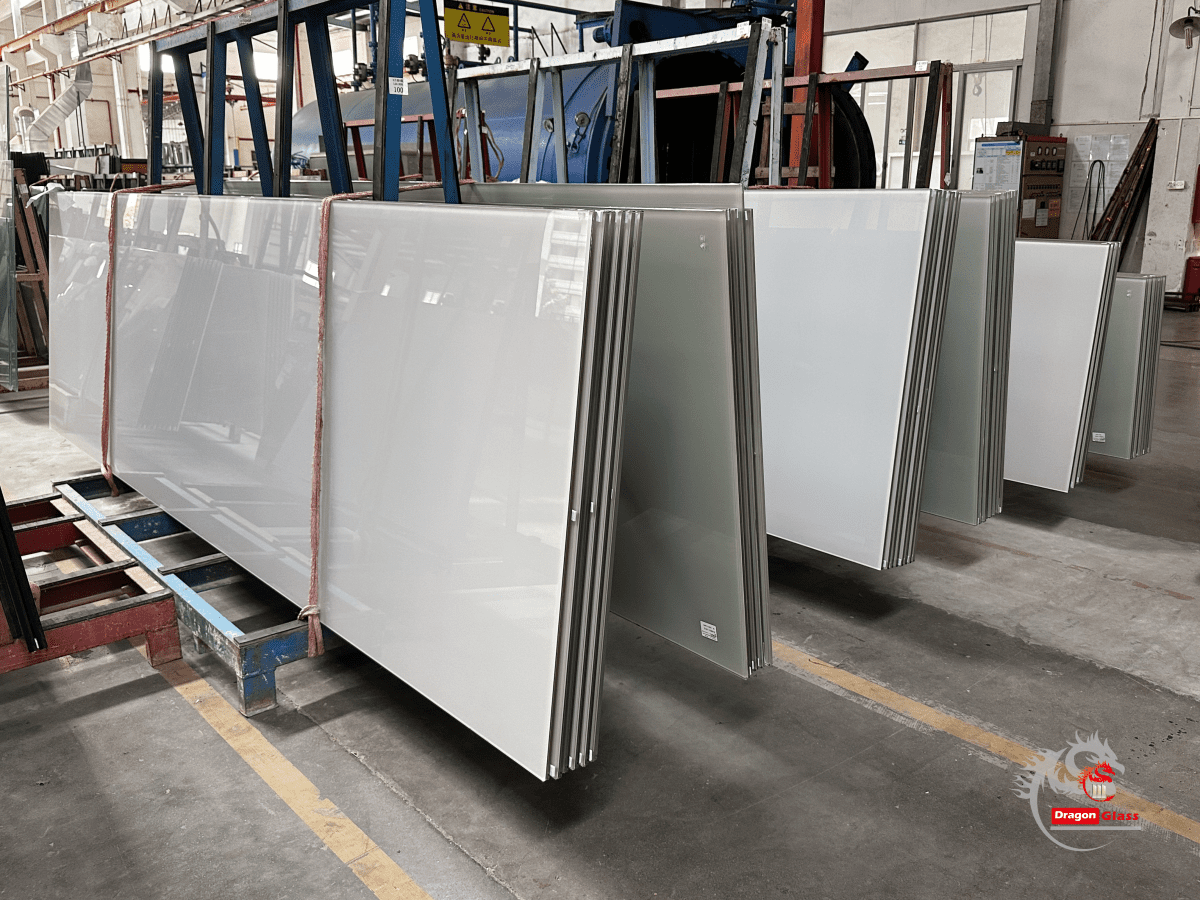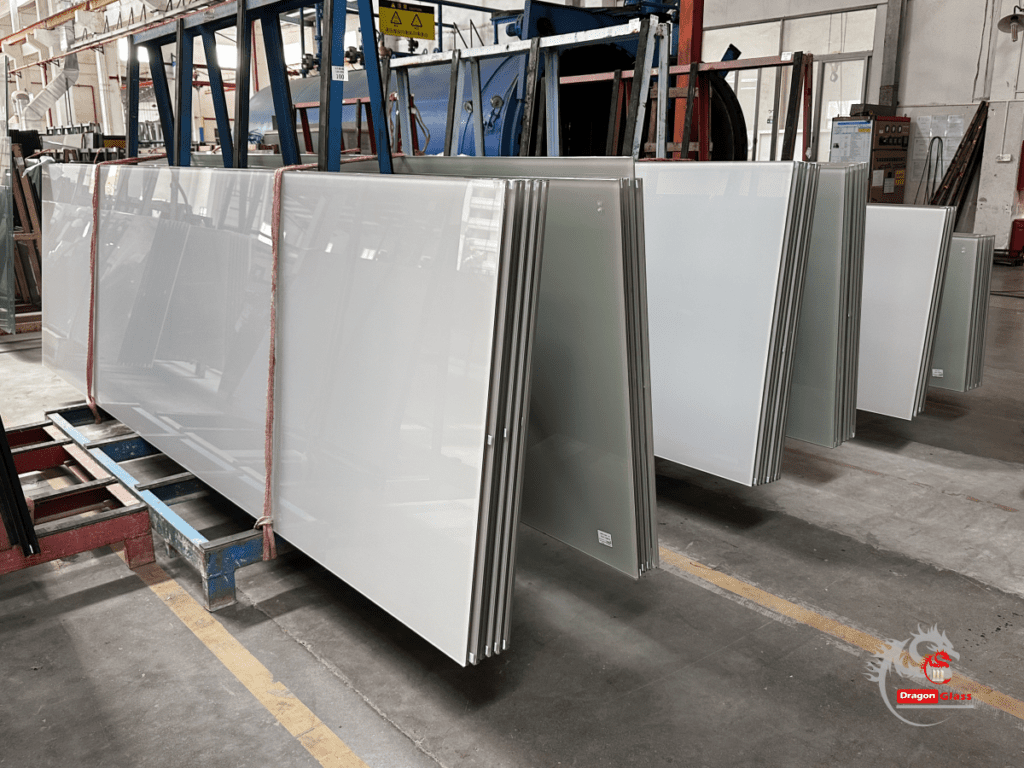 Are white opaque laminated glass expensive?
The world of construction requires innovative products that are not only functional but also aesthetically pleasing. This is where laminated glass manufacturers step in.
For white opaque laminated glass wall products, the costs will be influenced by several factors, such as:
✅ Glass color;
✅ Silkscreen Pattern;
✅ PVB color;
✅ Drilling holes or not;
✅ Sizes: as it will influence the cutting rate;
✅ Glass shape: rectangle shape has a higher production capacity, it is cheaper compared to other shapes of glass such as circles, triangle, etc;
✅ Quantity: large quantity, cheaper price.
Packing and delivery: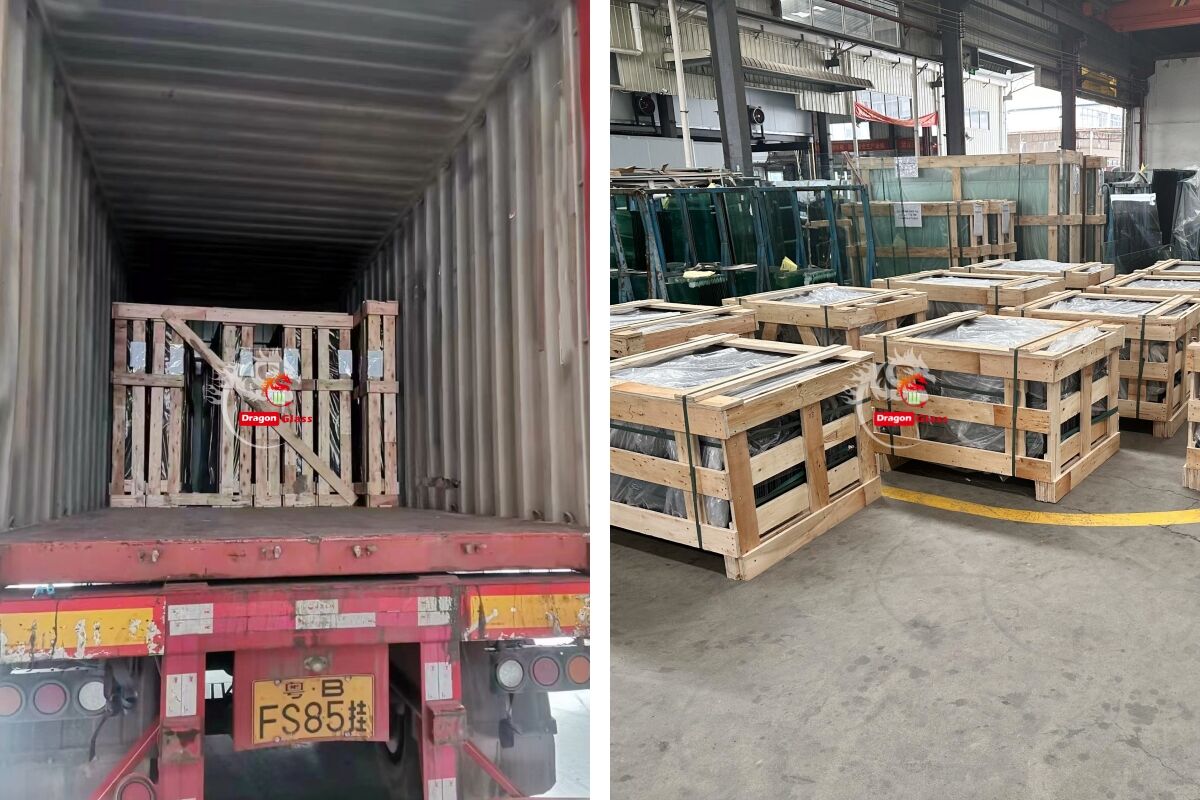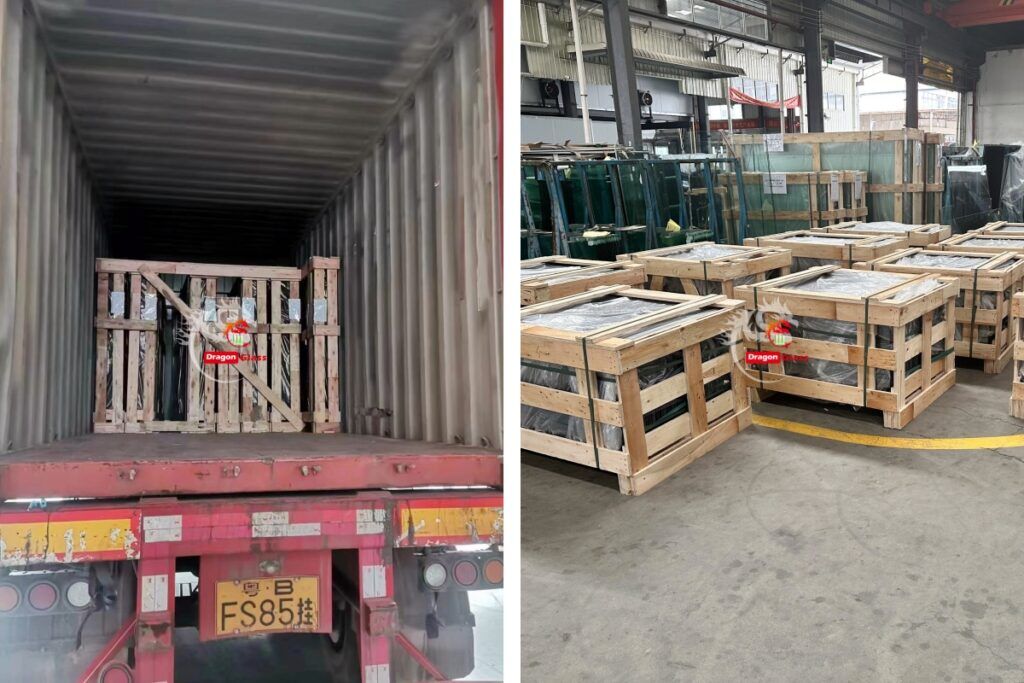 To summarize, the 8mm+ 8mm white opaque laminated glass wall for subway stations is a clear choice for improving safety, security, and the aesthetics of Subway stations. With its wide range of customization options and durable construction, it can be used to add an attractive touch while also meeting environmental sustainability requirements.
If you want to choose a white laminated glass wall with different transparency, you can also refer to our article: White Translucent Laminated Glass.
Shenzhen Dragon Glass is a world leader in laminated glass manufacturing. We provide customized services to give you the best solution that accommodates all your needs, from iconic architectural projects that push the boundaries of glass technology, to economical home glass, guaranteeing good quality products and excellent customer service.