What is bronze laminated glazing for large glass window?
8.8.4PVB/17.52PVB/8+1.52PVB+8mm laminated glazing bronze window is a special decorated type of window that is created by sandwiching 2 layers of large glass together with a polyvinyl butyral (PVB) interlayer for enhanced strength and protection. The bronze color effect provides superior decorative characteristics.
For the bronze large glass window effect, there are normally two methods: using bronze-colored PVB or bronze raw material glass. The bronze-colored PVB is common because of its cost-effectiveness and easy process. The large bronze window adds additional design elements to any building's exterior appearance. It can be used as a single panel or in combination with other materials to create an eye-catching facade.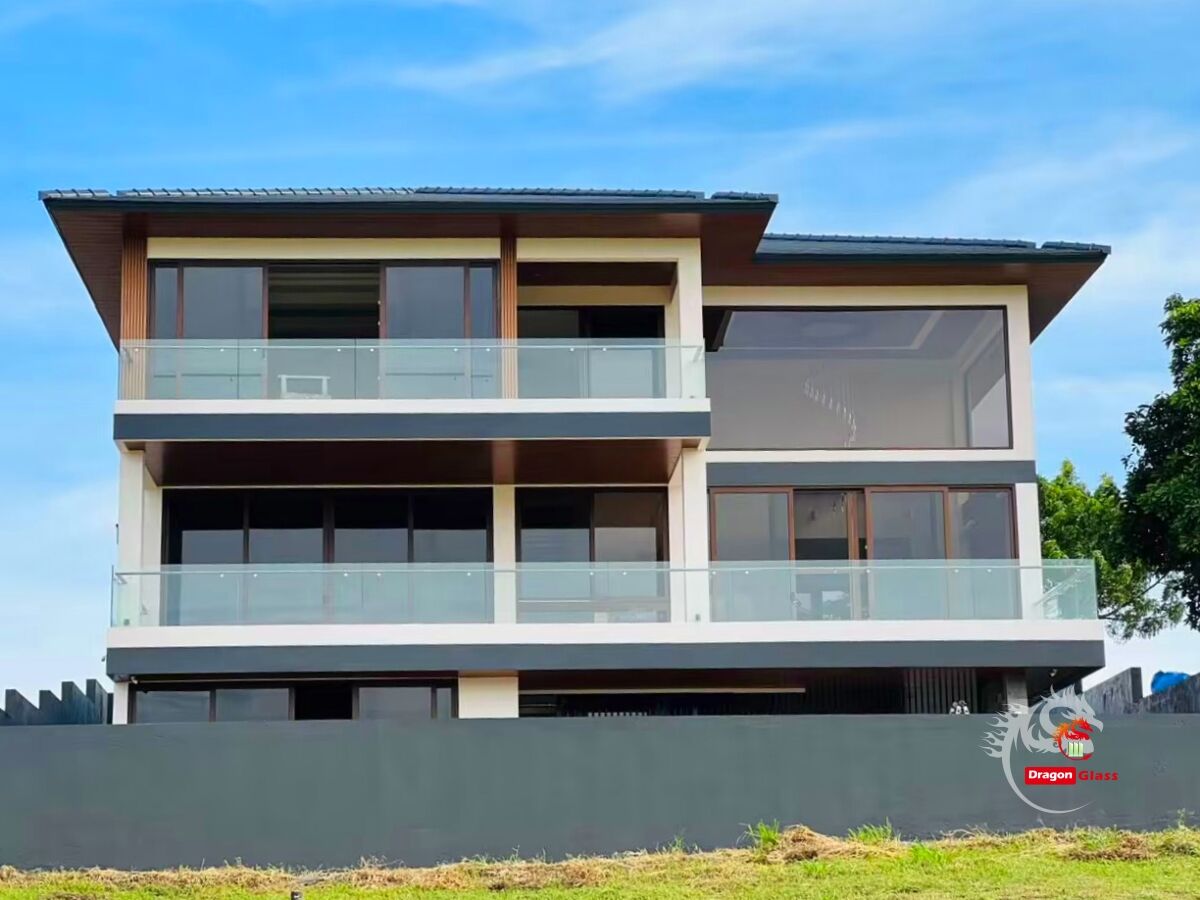 How to produce laminated glazing bronze windows?
Raw material preparation:
Cut the 8mm low iron large glass to custom sizes;
Do the edgework for the 8mm low iron large glass;
Prepare 1.52mm bronze PVB
For the best choice of Laminated glass PVB, you can refer to here: What Is The Best PVB Thickness For Your Project?
Lamination:
Using two panels of 8mm low iron large glass laminated by 1.52mm bronze PVB interlayer, the laminated process underwent a high temperature and high-pressure autoclave for over 6 hours. After the laminating process, the bonding between the 8mm low iron large glass and the bronze PVB will be permanently together.
The large glass is bonded together under extreme pressure and temperature to create a unified, single pane of glass. The lamination process also improves the safety of the 8mm low iron large glass by preventing hazardous shards in case it is broken. Moreover, allows for custom sizes depending on the user's needs.
Large bronze window benefits:
Maximized natural light:
Let the natural light flood into your home for a spacious and uplifting atmosphere. Brighten up your living space with feature windows that come in various styles, from elegant bay bronze windows to stunning floor-to-ceiling options. Enjoy the illusion of a larger home and a boost in your mood with an abundance of natural light.
Soundproof Efficiency
Bronze laminated glazing windows provide excellent Soundproof Efficiency, which can block sound from outside and give you a peaceful living environment. Moreover, you can experience superior sound insulation with our specialized acoustic PVB, you won't have to worry about external noise disturbances or be concerned about the energy efficiency of your home.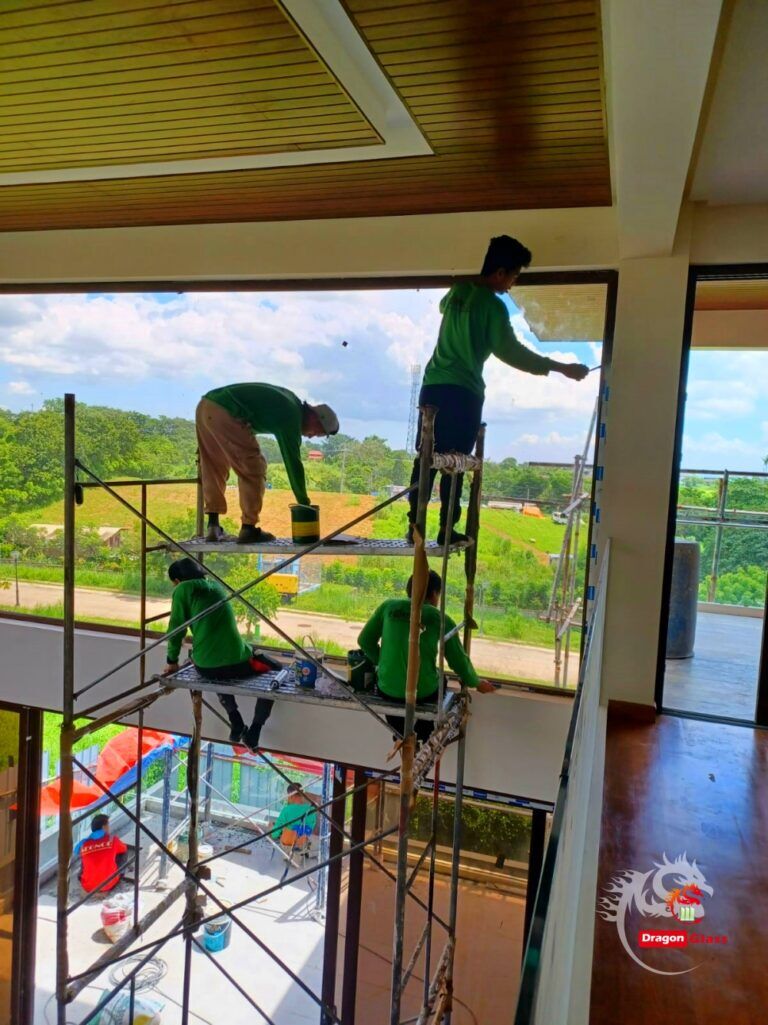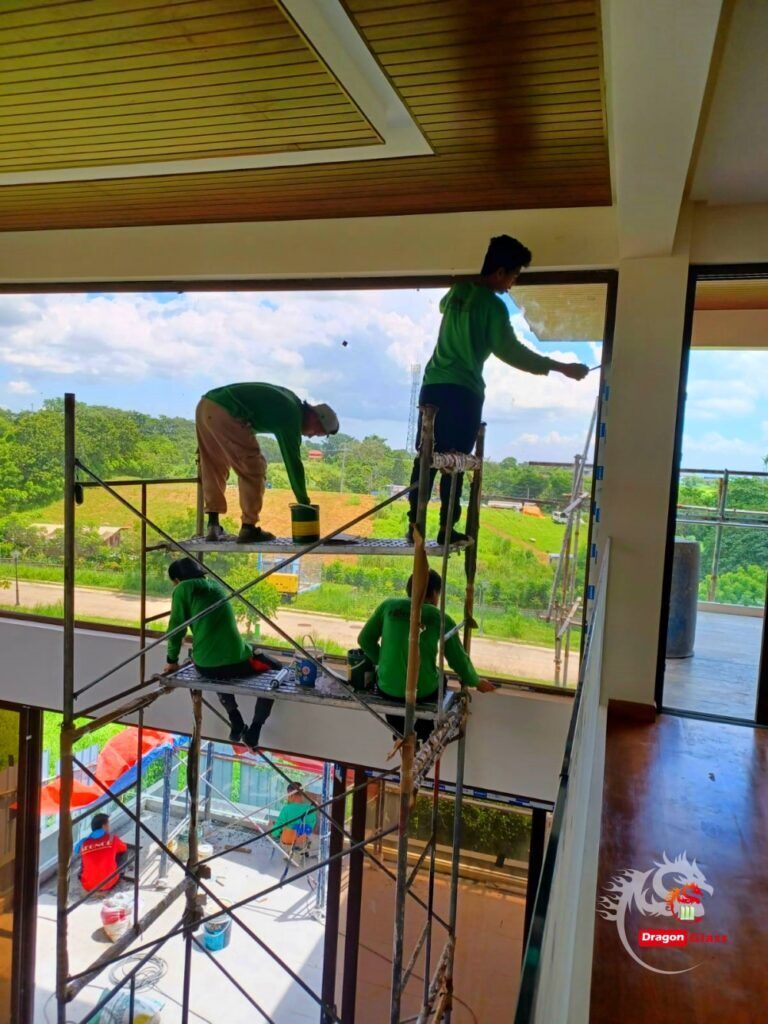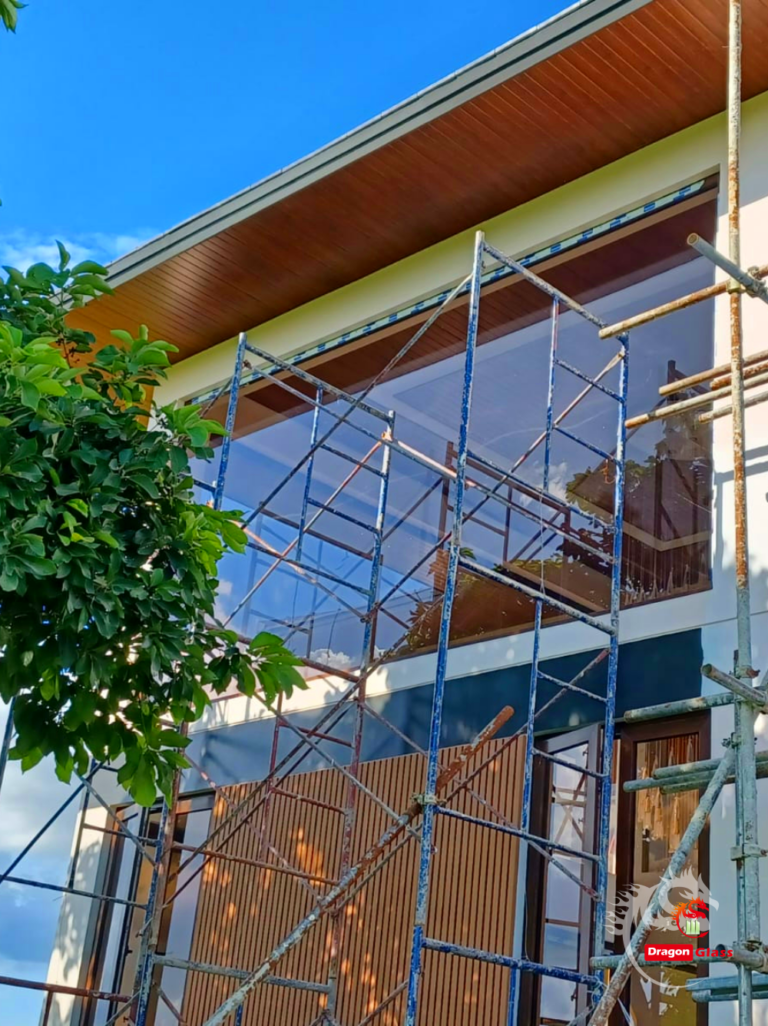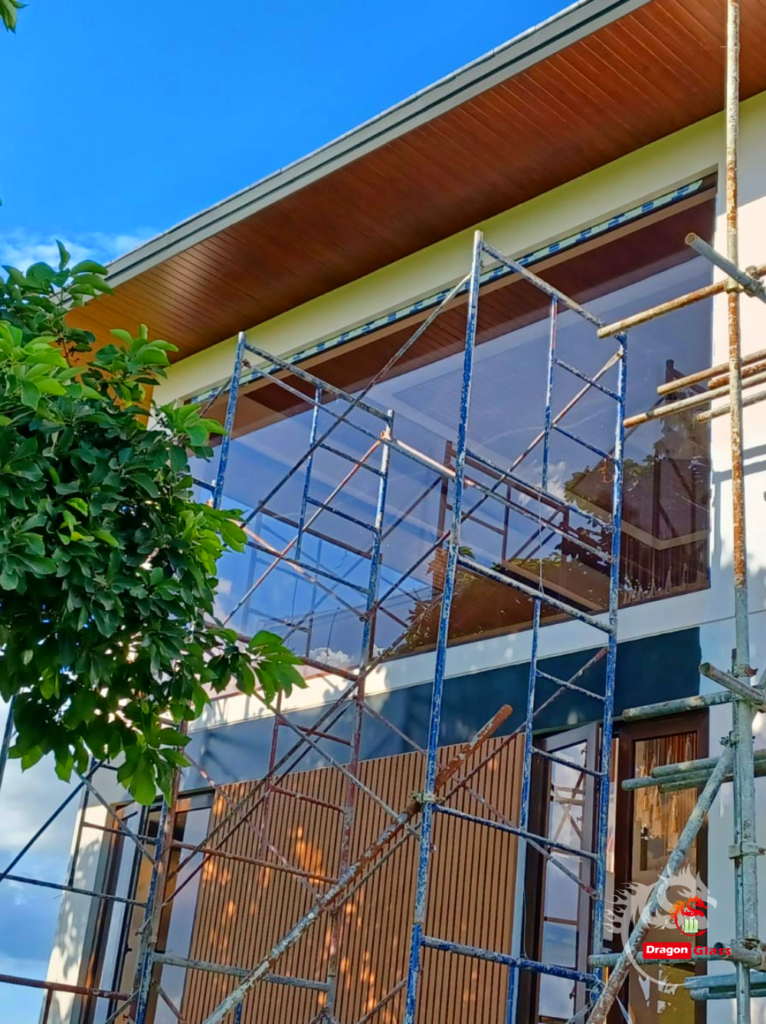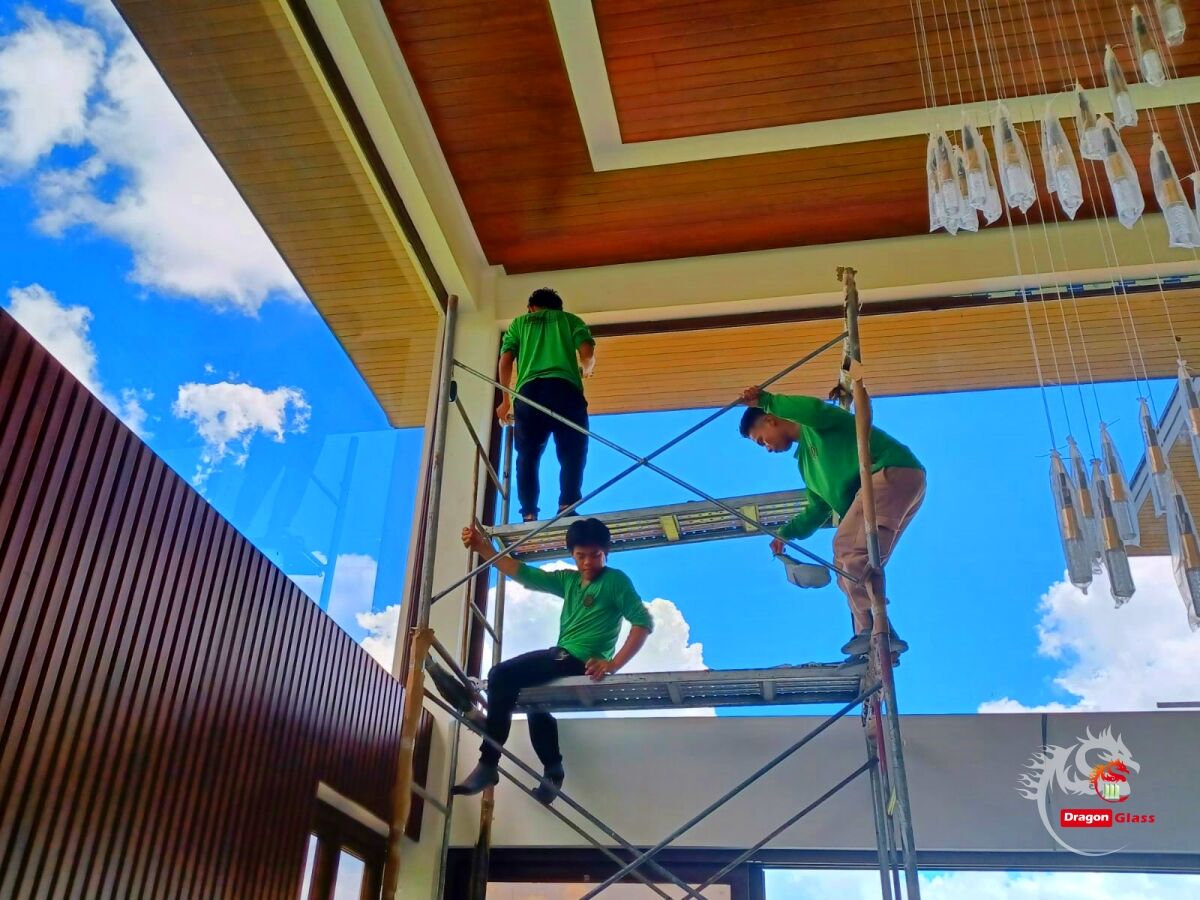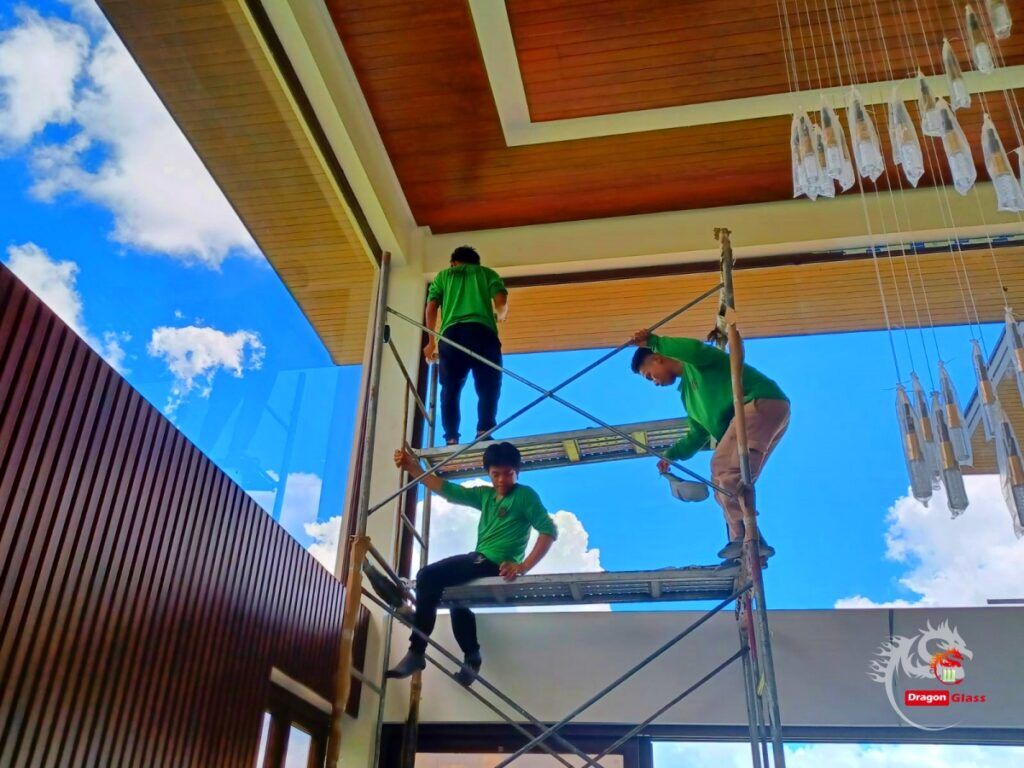 Design Appeal
Enhance your home's visual appeal with bronze windows. These eye-catching additions offer expansive views from the inside, allowing you to fully immerse yourself in the beauty of your surroundings. And transform your home's exterior into a standout masterpiece that will capture attention and draw admiration.
Solar Gain:
Bronze large glass window can help make a home feel warmer in summer, improve your home's warmth with large glass window and natural sunlight.
Quality standard:
* AS;
* CE
* ISO9001;
* AS;
* ASTM;
* CCC.
Specifications:
Production Name: 8.8.4PVB/17.52PVB/8+1.52PVB+8mm laminated glazing bronze large glass window
Glass Thickness: 17.52 mm
Glass Color: bronze, other colors also can be custom;
Max size: 3300 x 13000mm
Shape: flat, curved, rectangle, triangle, round, etc;
Process: cutting, edging, tempering, laminating, packing, etc;
Quality: CE/ASTM/AS/ISO9001/BS/CE/CCC;
Packing: strong plywood crates;
Capacity: 1000SQM/day;
Production time: 10~15 days.
Production details: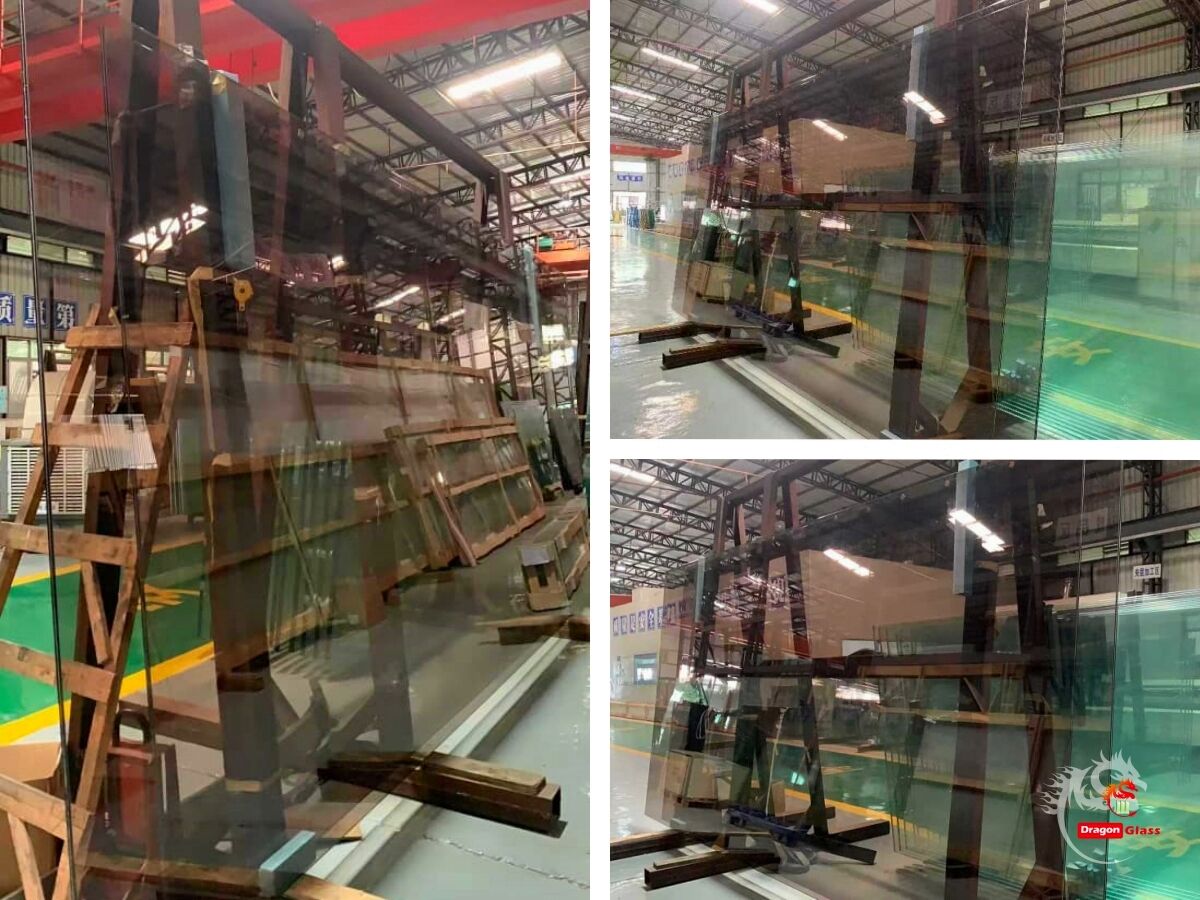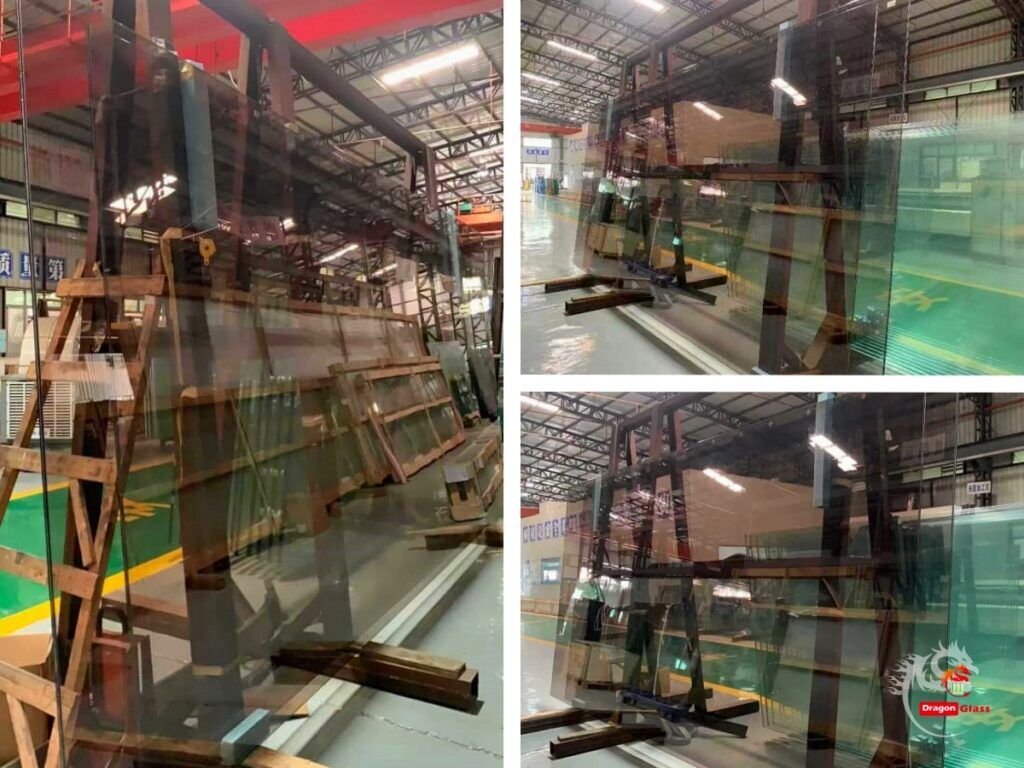 Application: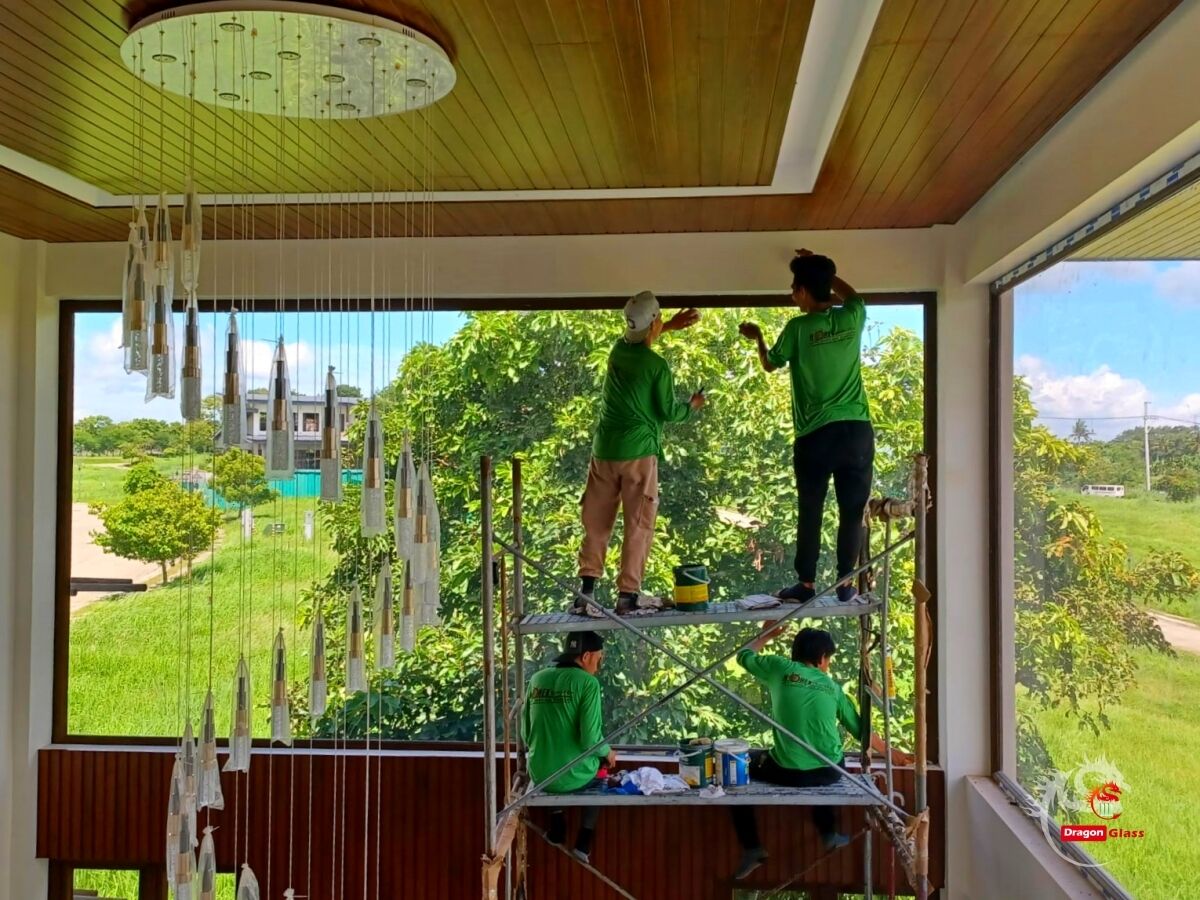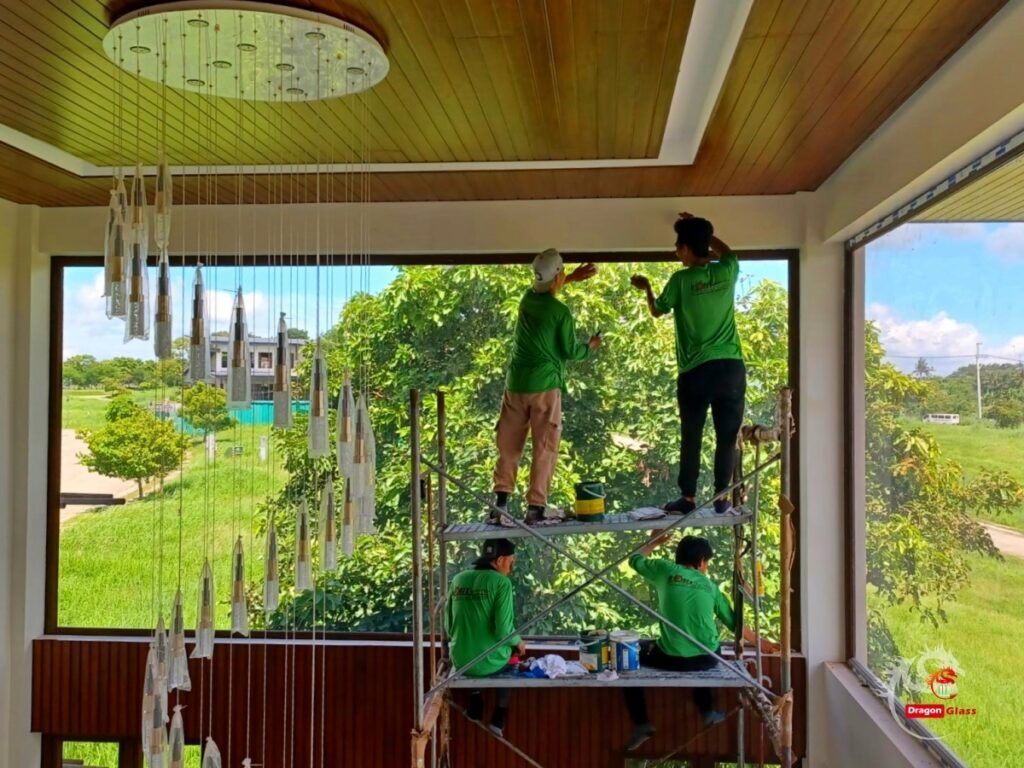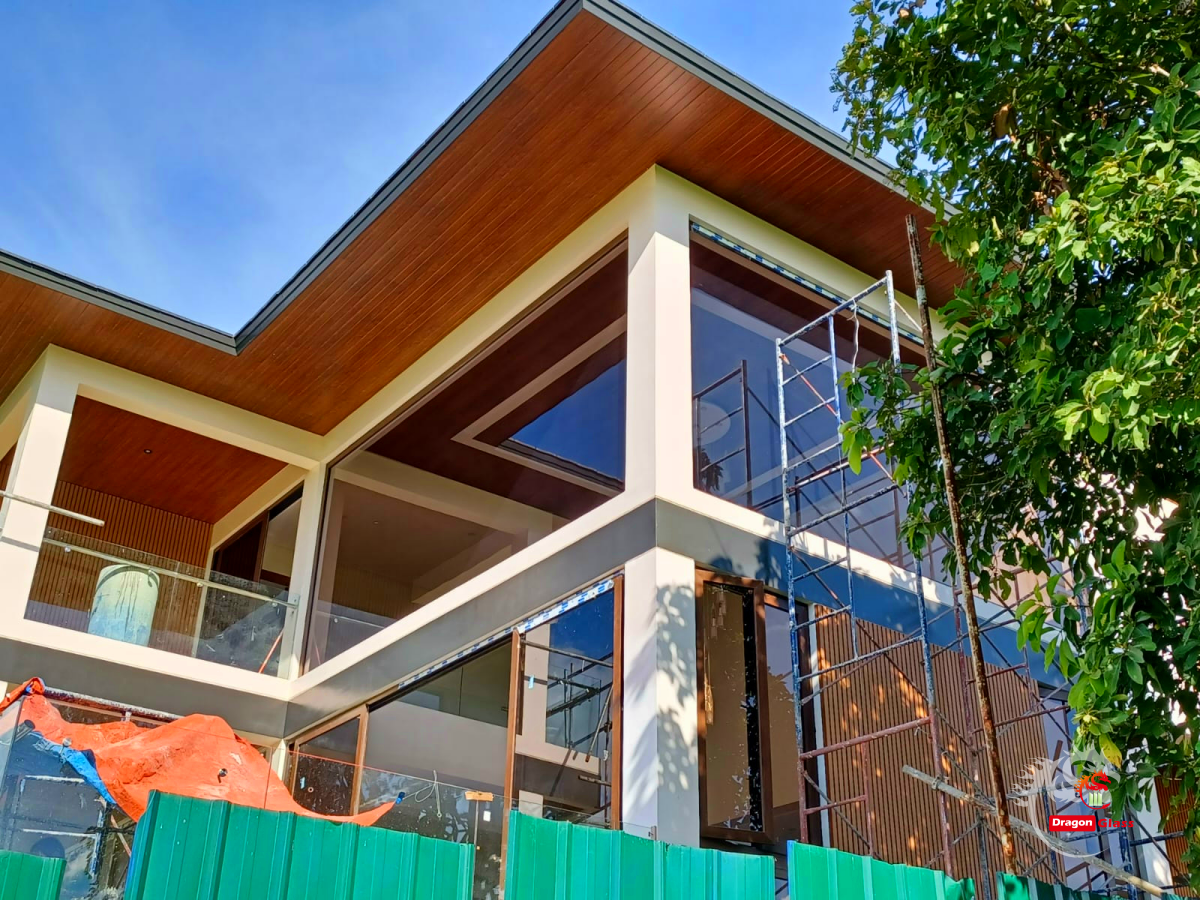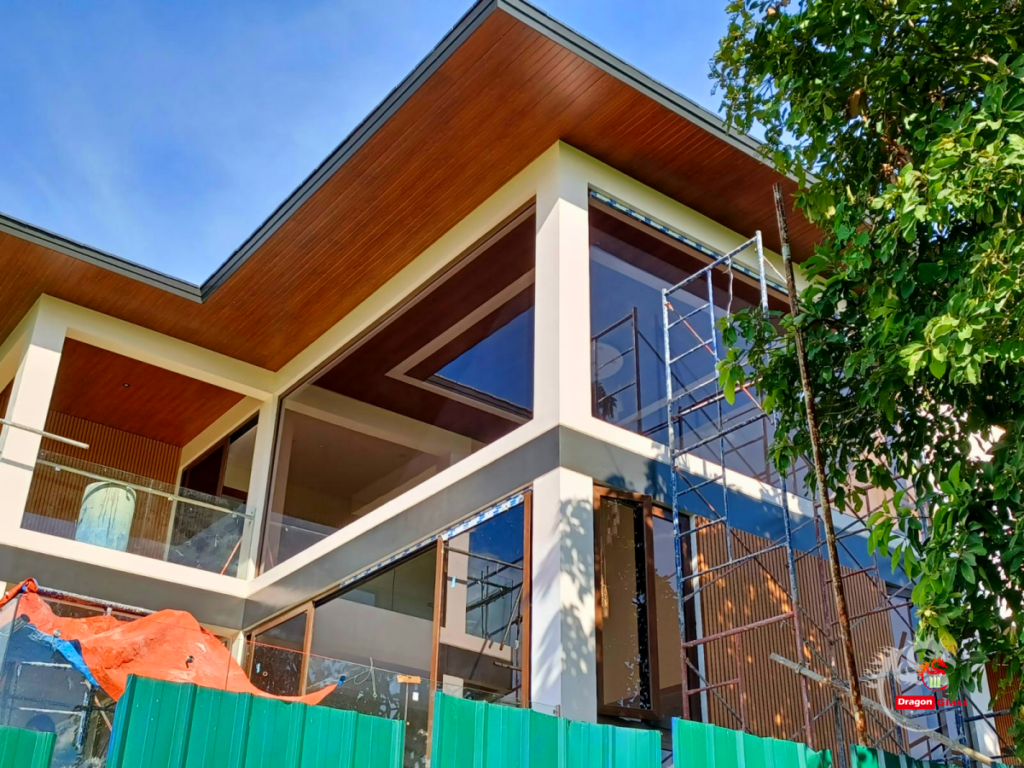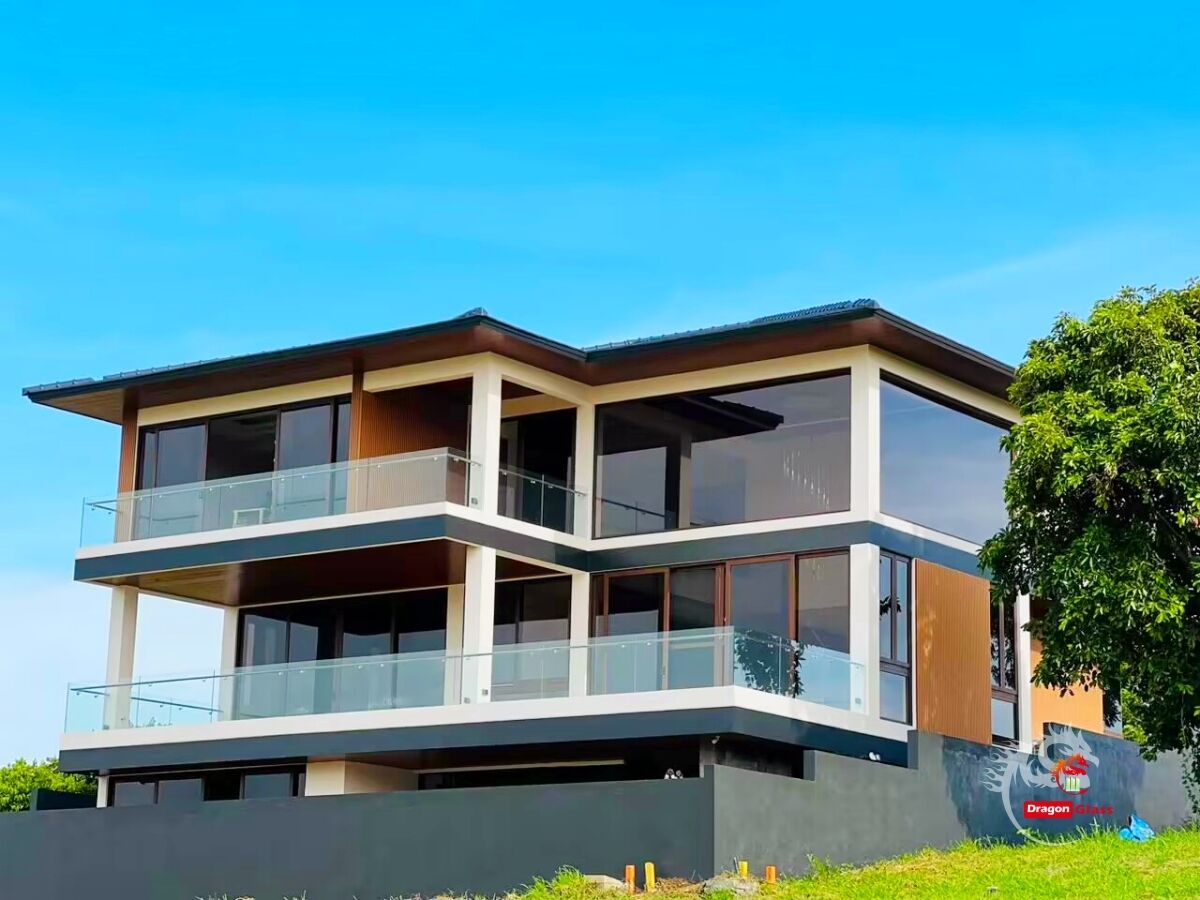 Packaging and Delivery: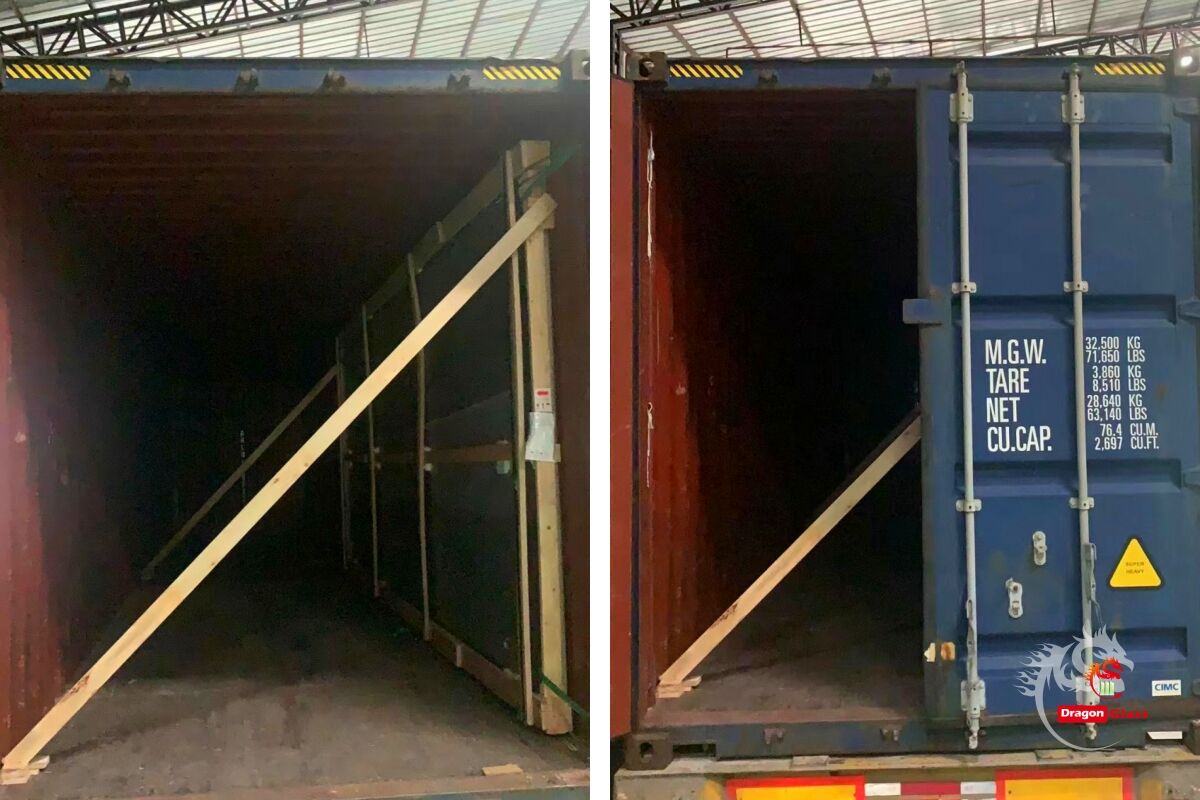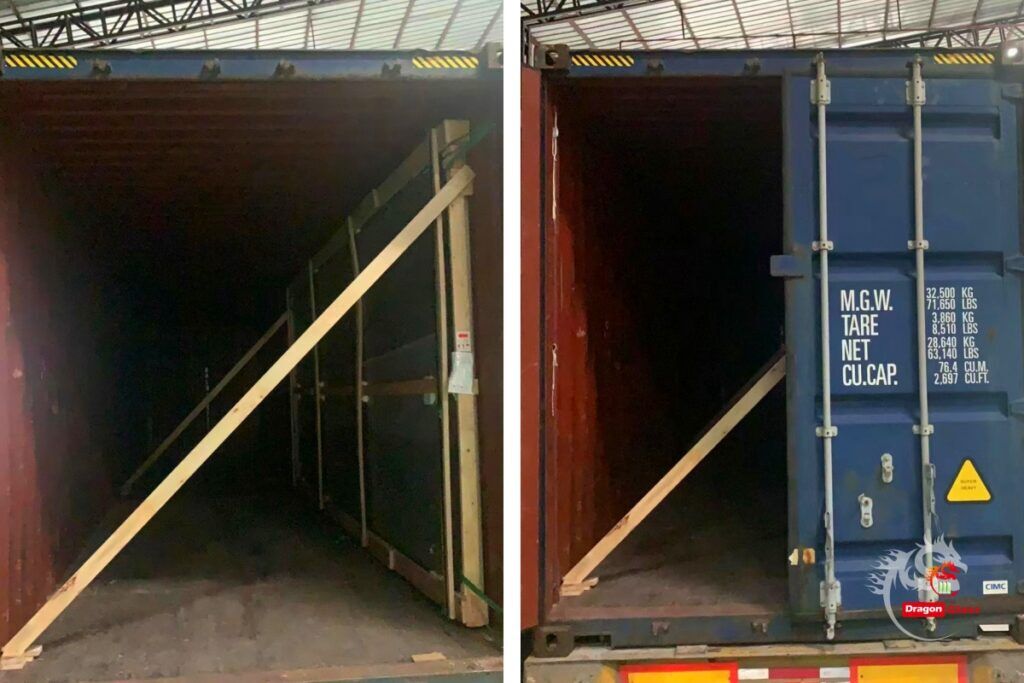 With different color options, a wide variety of glass patterns, and energy-efficient aluminum frames, choose Shenzhen Dragon Glass to outfit your building with a large glass window. To create a truly eye-catching large window, get in touch with us for a quote today.
Shenzhen Dragon Glass is a world leader in laminated glass manufacturing. We provide customized services to give you the best solution that accommodates all your needs, from iconic architectural projects that push the boundaries of glass technology, to economical home glass, guaranteeing good quality products and excellent customer service.
Dedicating to making each piece of glass perfect! That is the reason our company keeps growing bigger and bigger. Contact us and let's jointly make wonderful glass projects together.