SGP interlayer is an advanced, high-performance laminated material designed by DuPont Co. Originally developed to cater to the security and hurricane glazing markets, SGP laminated interlayer is now sought after for its exceptional performance in various applications that demand high-quality glass.
The SGP interlayer surpasses conventional laminating materials in strength and rigidity, resulting in safety glass that offers unparalleled protection against storms, impacts, and blasts. It transforms into a key structural element within the glass, capable of bearing heavier loads. With improved resistance to moisture, weathering, and edge defects, SGP laminated interlayer stands out among other options in the market.

What is the SGP glass benefit? SGP vs PVB
SGP vs. PVB are two common types of laminated glass interlayers.
1. Excellent mechanical properties: high strength and strong carrying capacity
At the same thickness, the SGP laminated interlayer bearing capacity is twice that of PVB; under the same load and thickness, the bending deflection of the SGP laminated interlayer glass is one-quarter that of PVB. The SGP glass ensures the glass is strong, tough, and durable yet still light and thin making it extremely suited to today's architectural needs.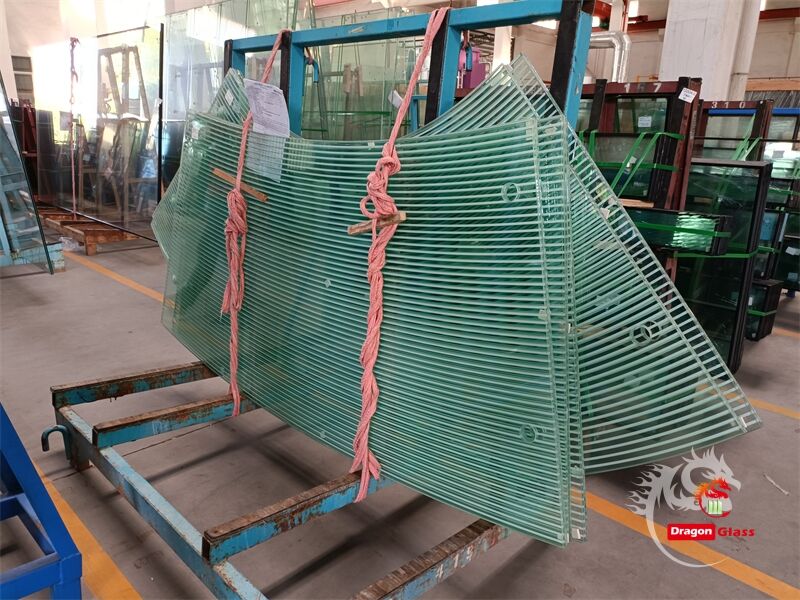 2. SGP Interlayer Excellent tear strength:
The SGP glass is incredibly strong, with 5 times the tear resistance of PVB glass. It can even maintain a temporary safety structure even after being broken. This means that even when hit by heavy objects, the SGP laminated interlayer forms a strong bond with the glass, preventing it from falling off under a certain load. Not only does it offer natural resistance to strong winds, earthquakes, and other natural disasters, but it also protects against intentional damage like knocking and smashing.
As a high-performance sandwich material developed by DuPont Co., SGP laminated interlayer was originally developed for the security and hurricane glazing markets, SGP laminated interlayer is stronger and more rigid than conventional laminating materials, creating safety glass that protects against storms, impacts, and blasts. The interlayers become an engineered component within the glass, holding more weight.
3. Good edge stability and moisture resistance.
Edge stability is defined as a laminate's resistance over time to form defects along its edge. These defects can arise in the form of small 'bubbles' in the laminate or as discoloration of the laminate itself. For designers and architects, edge stability is therefore critical. Ideally, laminated glass should show no signs of delamination over the entire life of the building.
Ordinary PVB glass is prone to degumming, yellowing, bubbles, and other phenomena during long-term use, while SGP glass has good resistance to moisture, and can be exposed to high moisture or wet areas. It tends to absorb significantly less moisture, meaning less chance of delamination over time. This greatly decreases the risk of the glass delaminating and discoloring over a period of time compared to using PVB.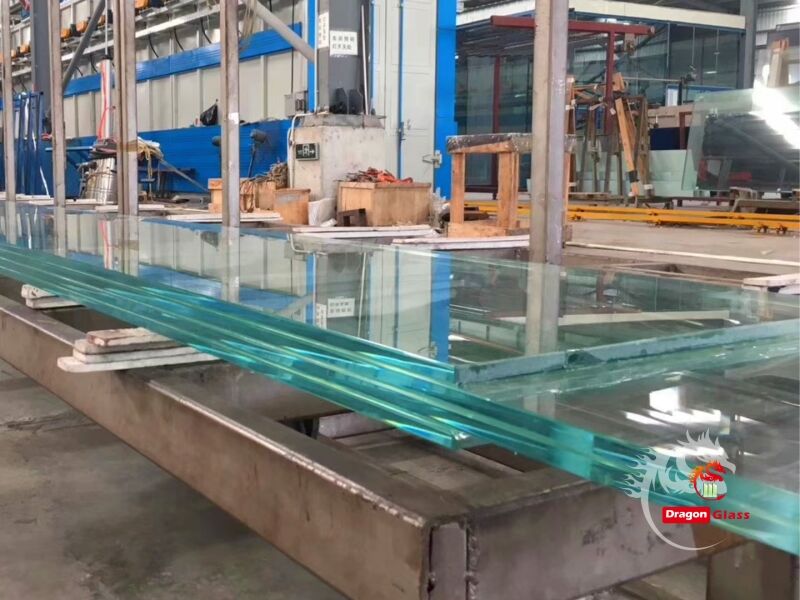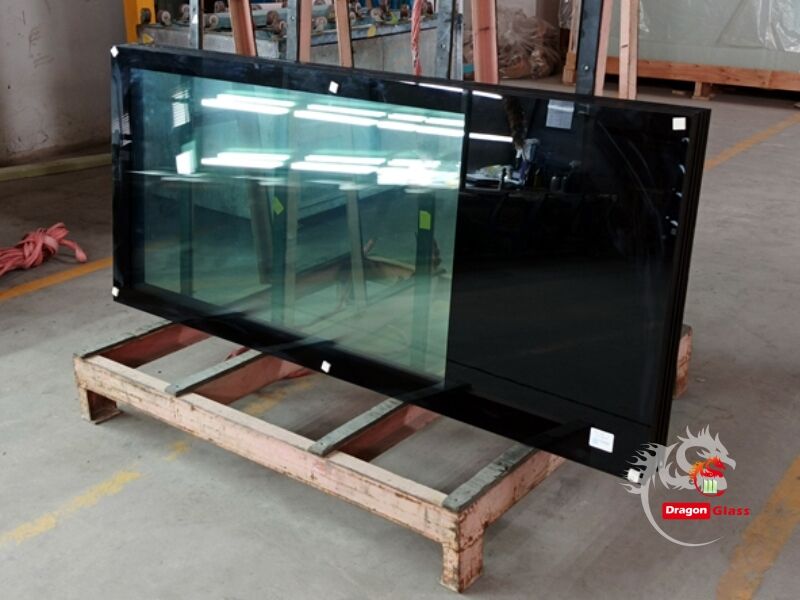 4. Anti-ultraviolet radiation.
SGP glass can block over 99% of UV light and protect indoor assets from shading. Good weather resistance is not sensitive to external climate changes, and will not turn yellow after long-term use. SentryGlas has a yellowness index of 1.5 or lower, while PVB has a yellowness index of between 6 to 12. Therefore, the SGP interlayer is the darling of ultra-clear laminated glass.
What are the applications of SGP laminated glass?
◾ Glass Floors & Stairs & Glass Walkway
◾ Glass Bridge
◾ Hurricane Glazing & Explosion-proof Glass
◾ Bullet-proof Security Glass
◾ High-speed Train Windshield
◾ Aquarium Glass & Zoo Enclosures
◾ Ceiling & Skylight & Canopy & Overhead Glazing
◾ Greenhouse
◾ Decorated Walls & Facades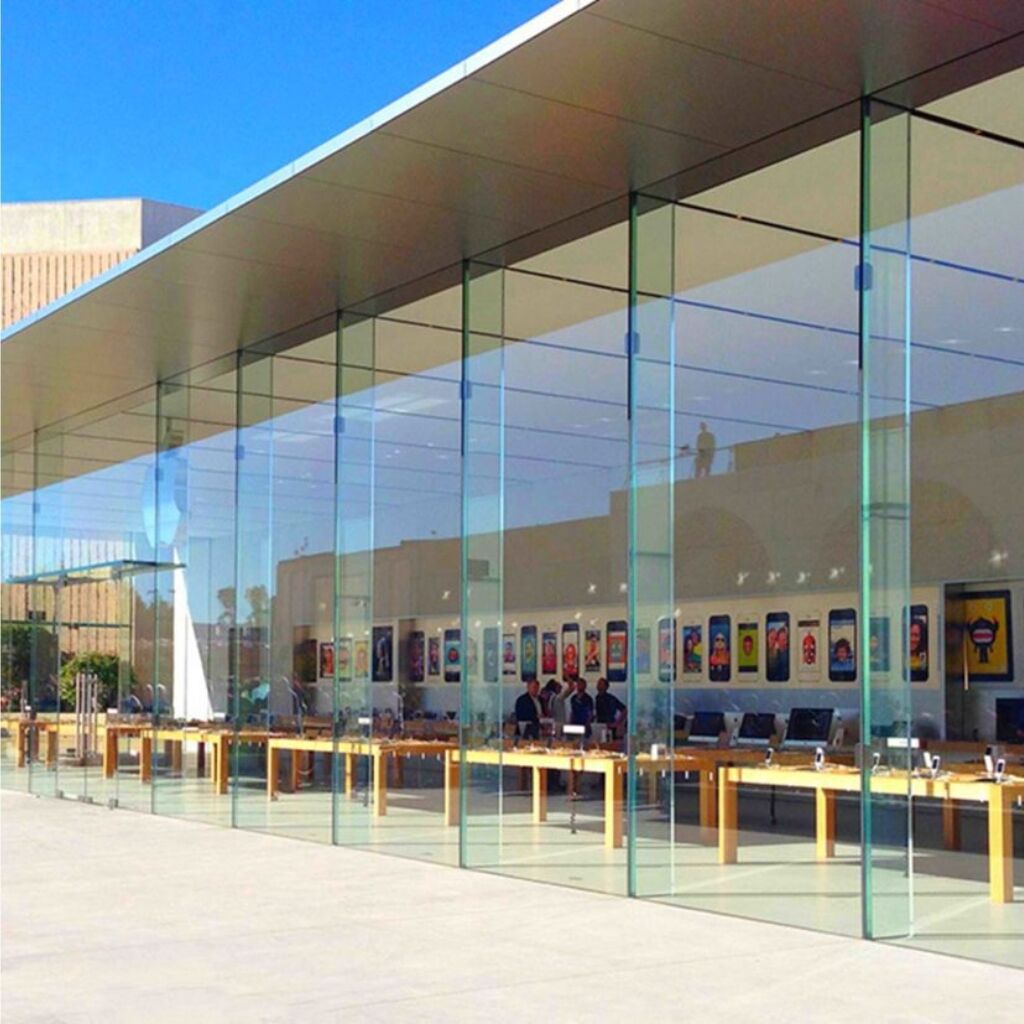 Specifications:
Production Name: SGP Glass
SGP Interlayer Thickness: 0.76 mm, 0.89 mm, 1.52 mm, 2.28 mm, etc.
SGP Glass type: float, tempered, fluted, patterned, reflective, Low-e, mirror Glass, etc.
Max size: 3300mm x 13000mm
SGP Glass Shape: flat, curved, rectangle, triangle, round, etc;
Process: cutting, edging, tempering, laminating, packing, etc;
Quality: CE/ASTM/AS/ISO9001/BS/CE/CCC;
Packing: strong plywood crates;
Capacity: 1000SQM/day;
Production time: 10–15 days.
Both SGP laminated glass and PVB laminated glass can act as building components, If you want to know the difference between them and EVA, you can also check here: Basic 3 kinds of laminated glass interlayer: SGP, PVB, EVA. What is the difference between them?
With increasing safety standards around the globe, we need to choose suitable laminated glass compositions based on wind load design, costs, applications, structural requirements, etc.
Shenzhen Dragon Glass is a world leader in laminated glass manufacturing. We provide customized services to give you the best solution that accommodates all your needs, from iconic architectural projects that push the boundaries of glass technology, to economical home glass, guaranteeing good quality products and excellent customer service.
Dedicating themselves to making each piece of glass perfect! That is the reason our company keeps growing bigger and bigger. Contact us, and let's make wonderful glass projects together.